Basic 5-Day Snowboard Course: Immerse yourself in the excitement of snowboarding with our foundational 5-day course. Perfect for beginners, you'll acquire essential skills for safe slope enjoyment. These abilities pave the way for future snowboarding adventures. More details below.
Intermediate 5-Day Snowboard Course: Already familiar with the basics? Enroll in our Intermediate 5-day snowboard course for an exhilarating progression. Conquer intricate terrains, elevate your snowboarding prowess, and experience the next phase of your snowboarding journey, fusing challenge with excitement. More details below.
Includes

5 Days of Ski Instruction: 10AM-4PM
Gear: The Snowboard, Bindings, Boots, Helmet and Goggles
6 nights with Breakfast and Dinner. The rooms have heating, hot water.
Airport transfers
Ski-Lift Tickets
Pre-requisites

For all

1. Ability to jog 5 km in 1 hour
2. No major knee or cardiac issues
3. Good general health

+ only for Intermediates

Prior basic snowboard experience of at least 5 days.
Not Included

Proper winter clothes :

During the field session participants must wear : Waterproof upper and lower layers.

Under these they must wear sufficient warm layers.Feel free to speak with us incase you can questions. Gloves, warm wollen hat, snack

Remember to pack extra socks, and evening woolen wear.

Recommended: A small backpack to bring your water and snacks to the field.

We don't provide any food and beverage during the day session on the slope.
View full details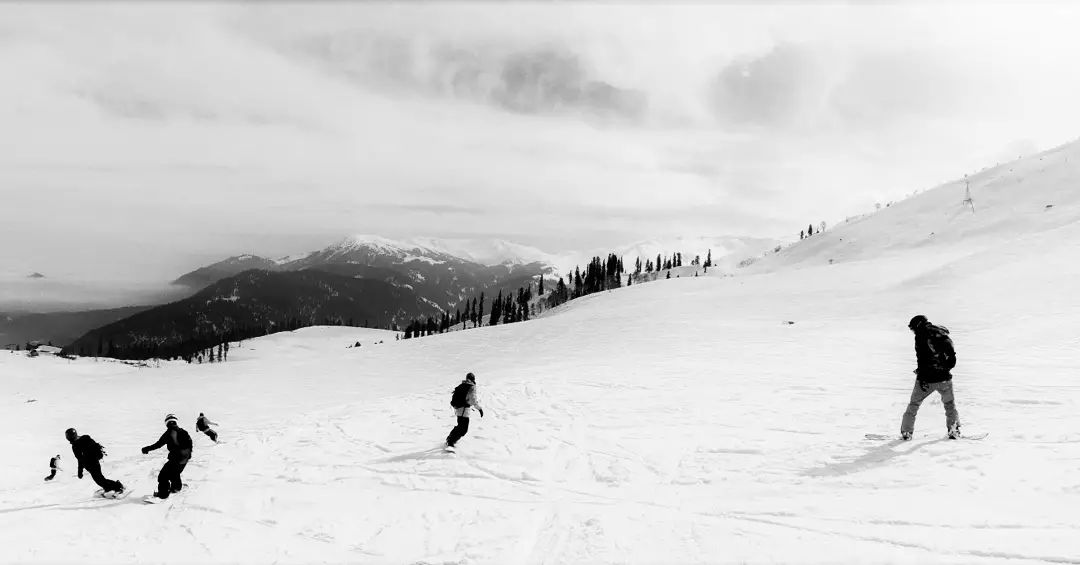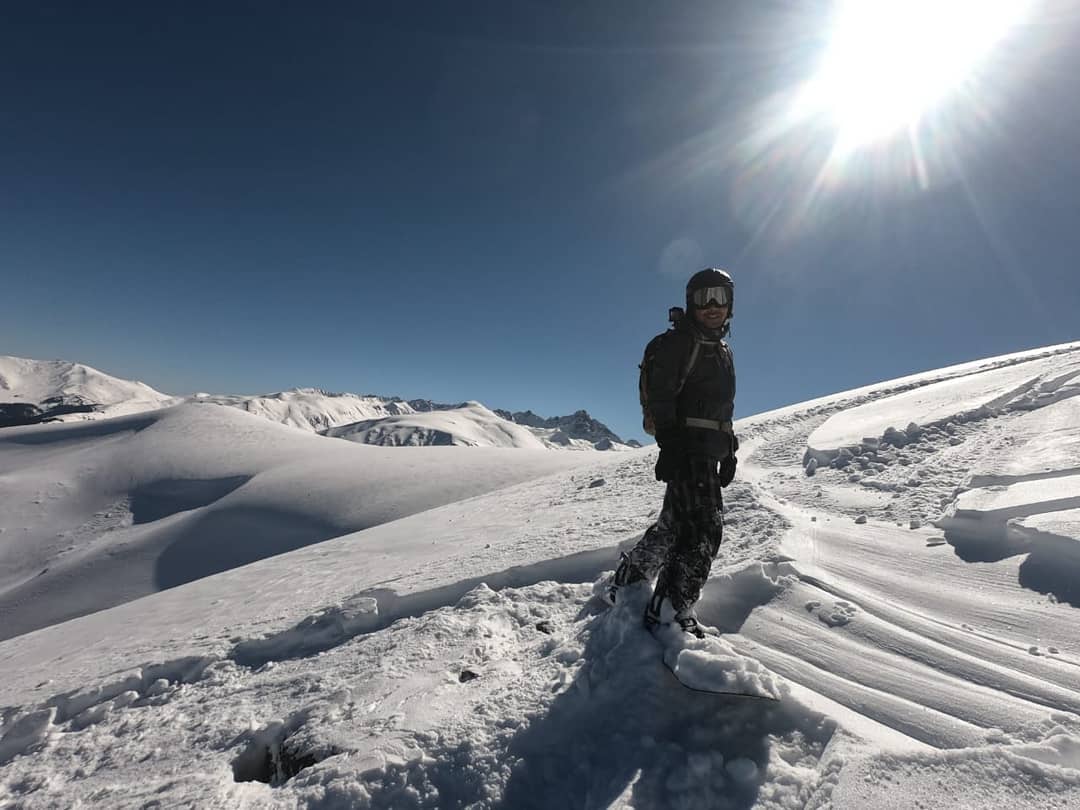 BASIC COURSE

Beginners embark on their snowy journey on the Training Slopes!

As our budding snowboarders improve and level up their skills, they get the opportunity to conquer more challenging slopes. Picture it as a video game, but with snow! 🎮❄️

These slopes come in different flavors: The Church Slope, The Bunny Slope, The Highland Slope, and the Eighty-Five.

Once their skills are honed, they unlock the coveted Phase-1 of the Gondola. It's like reaching a new level in the snowboarding adventure! Beginners usually hit this milestone by their 4th day. That means they can enjoy at least 2 full days of carving down the almost 4km track of Phase-1, winding its way through the enchanting Gulmarg forests. It's like snowboarding through a winter wonderland! 🌲❄️

Our Basic Snowboarding Course equips you with essential skills like understanding the main parts of your snowboard equipment and how to adjust your gear.
The course focuses on mastering basic snowboard stances, walking (skate) with one foot out, Skate and Straight gliding, Straight glide with speed, The J turn, The Side slipping Beginner Techniqu, etc.
You'll also learn about balance, edge control, and safe mountain navigation.

So, gear up, practice your moves, and get ready for an epic snowboarding adventure that progresses just like leveling up in a game! 🏂🏔️
INTERMEDIATE COURSE
In this course, the magic unfolds on the breathtaking Phase-1 slopes of Gulmarg! 🏂🏔️

For the first thrilling three days, participants sharpen their intermediate snowboarding skills, including techniques like steering your snowboard with both feet, mastering speed control during turns, leaning forward confidently on steep terrain, and keeping a keen eye on the fall line while turning, some excursions into powder snow (off-piste).
Here's the kicker—days 4 and 5 bring a whole new level of excitement as we introduce you to the enchanted chairlift. Imagine this: you're riding a chairlift high above picturesque landscapes, covering an impressive distance that'll set your heart racing. This is where the adventure truly kicks into high gear!

The chairlift unveils access to the vast big mountain complex terrain, offering opportunities to put your skills to the test on both well-traveled and off-the-beaten-path slopes. It's a snowboarding paradise with twists, turns, and challenges that will leave you hungry for more.

So, gear up, strap in, and let the slopes of Gulmarg become your playground as you embark on this unforgettable Intermediate Snowboarding Course! 🏂🌟❄️
Courses Itinerary : 5Days, 6Nights
Day 0

Aiport pickup,
Drive to Gulmarg.
Check into your lodgings.
Orientation and
Equipment fitting.

Day 1-5

5 field days of instruction.
Our student Instructor ratio is always less than 3 students per instructor.
Basic Course: Students start on Bunny slopes and move to progressively higher-grade slopes, as skill improves.
Intermediate Course: Students start from Phase-1 on first day and progress to Chairlift by the 4th Day.

Day 6

Morning Checkout followed by transfer to airport.
Important Info
Course is sold per person
Minimum number of participants per course is 2 persons
In case of bad weather conditions, the organizer reserve the right to change the time and/or itinerary of the course
Recommended: water, proper winter clothes, gloves, hat, snack
The course is paid in the local currency

1. If you're traveling for a longer duration, inform us for a personalized quote. We can club courses for you.

2. Essential amenities like heating and running hot water will be available.

Cancellation/Rescheduling Policy

We provide a full refund in case of government-imposed restrictions.
For cancellations due to personal reasons:

- More than 45 days before: INR 6000 per person
- 45 to 16 days before: INR 10,000 per person
- Within 15 day: No refund


1. Participants must adhere to safety regulations set by the school and destination.

2. The school holds the right to charge for any gear damage.

3. "Skimo," "Skimonk," or "AvalancheHimalaya" are not responsible for injuries or fatalities.

By utilizing services from Skimo, Skimonk, or AvalancheHimalaya, you agree to comply with our user policy.