a 7-day program to initiate you into ice climbing
specific for skimo missions
+
Level 1 avalanche search and rescue certification.
Regular price
Rs. 40,000.00
Regular price
Sale price
Rs. 40,000.00
Unit price
per
Sale
Sold out
Includes

4 Days of Instruction: Full entry-level diver certification – up to 18m
self-study theory,
6 confined water sessions and 4 open water dives.
Ferry transfers between Port Blair and the Island
Accommodation for 5 Nights in a Villa

Certification is of internationally acceptable SSI system.
Pre-requisites

Prerequisites: None
Swimming Skills: Required

Minimum Age: 10 Years for Junior Open Water Diver / 15 Years for Full-Fledged Open Water Diver

Medical Fitness

If you have any health-related concerns about learning to dive, please download the Medical Statement form which goes over a medical checklist. If you answer "yes" to any of the questions there, please get medical clearance from your doctor prior to reaching Havelock. You will need one separate clearance for every question to which you answer "yes."
View full details
Schedule
Day 1: Arrive at Keylong, Gear Check, Course briefings.

Day 2: Acclimitisation day conducted with mix of indoor and outdoor sessions. We also kick off with Level - 1 avalanche search and rescue.

Day 3: Intro to Ice climbing and belaying. Primer on basic techniques.
Afternoon session on Level -1 avalanche course.

Day 4: Full day climbing focused on hand tool placement and cramponing styles and combos.

Day 5: Full day climbing focused on top-rope system, anchor establishment and management.
We also work on anchor building using skis.

Day 6: Full day climbing, lead primer, and L1 drills.

Day 7: Level -1 avalanche rescue exam. Departure.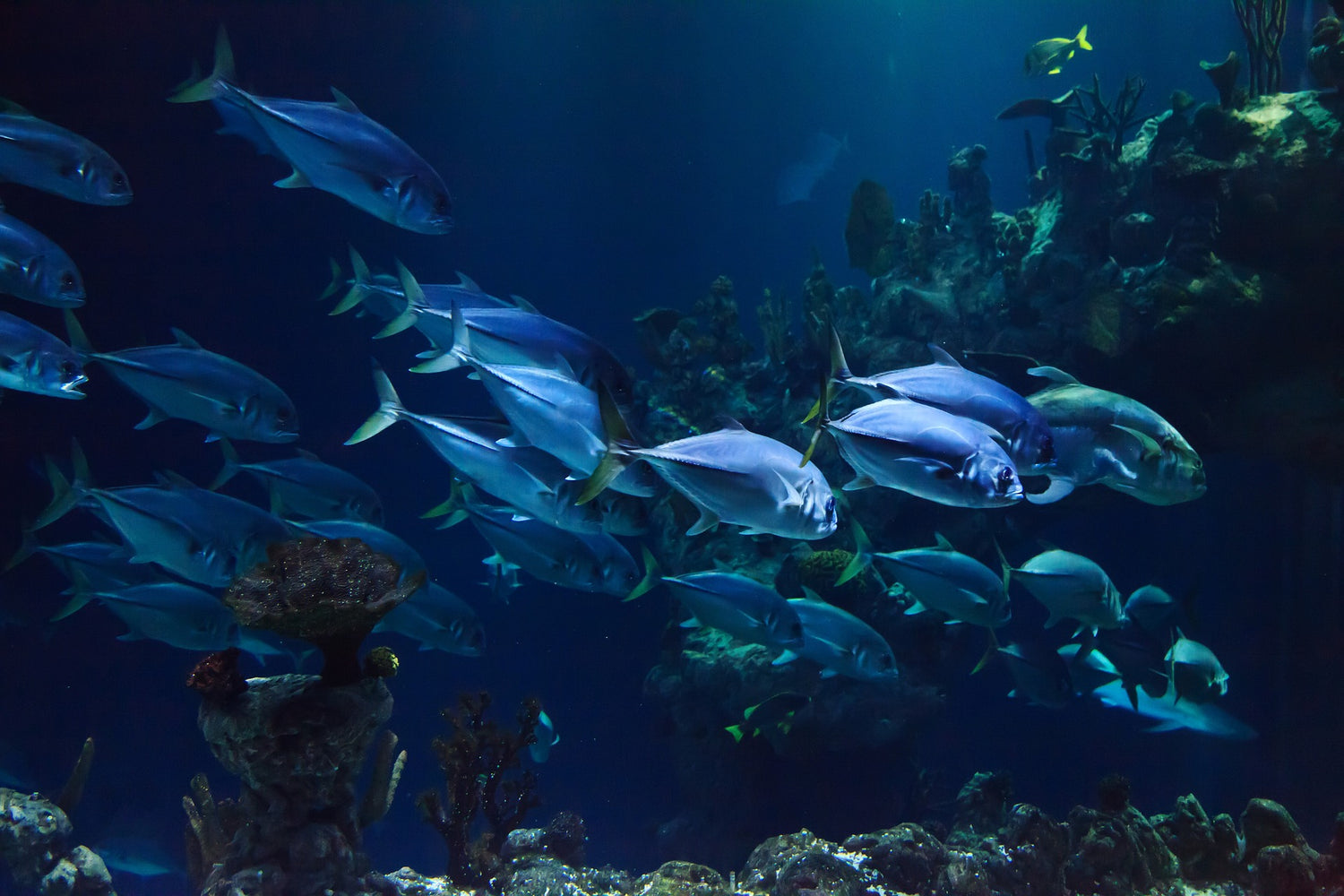 Havelock Island: A Scuba Diver's Paradise
Picture your dream destination: lush emerald forests meeting pristine white sands, kissed by the endless azure ocean. Welcome to Havelock Island, the real-life embodiment of your wildest fantasies.
This untouched haven seamlessly blends dreams with reality. When the ocean turns tranquil, it mirrors the sky, inviting you to touch the heavens at your feet. Here, the sun and moon choreograph celestial dances as they grace the horizon.
In this remote slice of heaven, measuring just 18 km, nature's true masterpiece isn't only the island's surface. Dive beneath its crystalline waters to discover a hidden world of wonder. Havelock Island isn't just a destination; it's a scuba diver's utopia, where each dive unveils a new chapter in the island's enchanting story.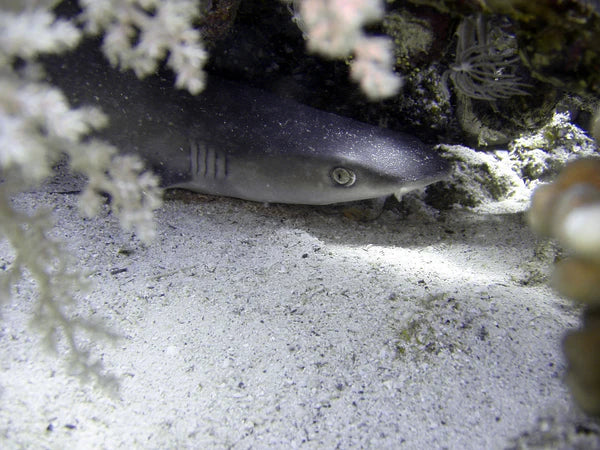 Johnny's Gorge
Level: Advanced
Maximum Depth: 20-34 meters
Distance from Havelock: 18.5 kilometers
Location: Eastern Waters of Havelock
Topography: Deep Circular Reef
Notable Sightings: Reef fish, schools of snappers, sweetlips, fusiliers, sharks, rays
Dive Description: Johnny's Gorge stands out as the undisputed favorite among Havelock's dive sites, thanks to one word—SHARKS! This deep circular reef hosts shy white-tip reef sharks and various rays, often spotted resting on the sandy ocean floor. Encountering these mesmerizing creatures in their natural habitat is a heart-pounding experience for advanced divers.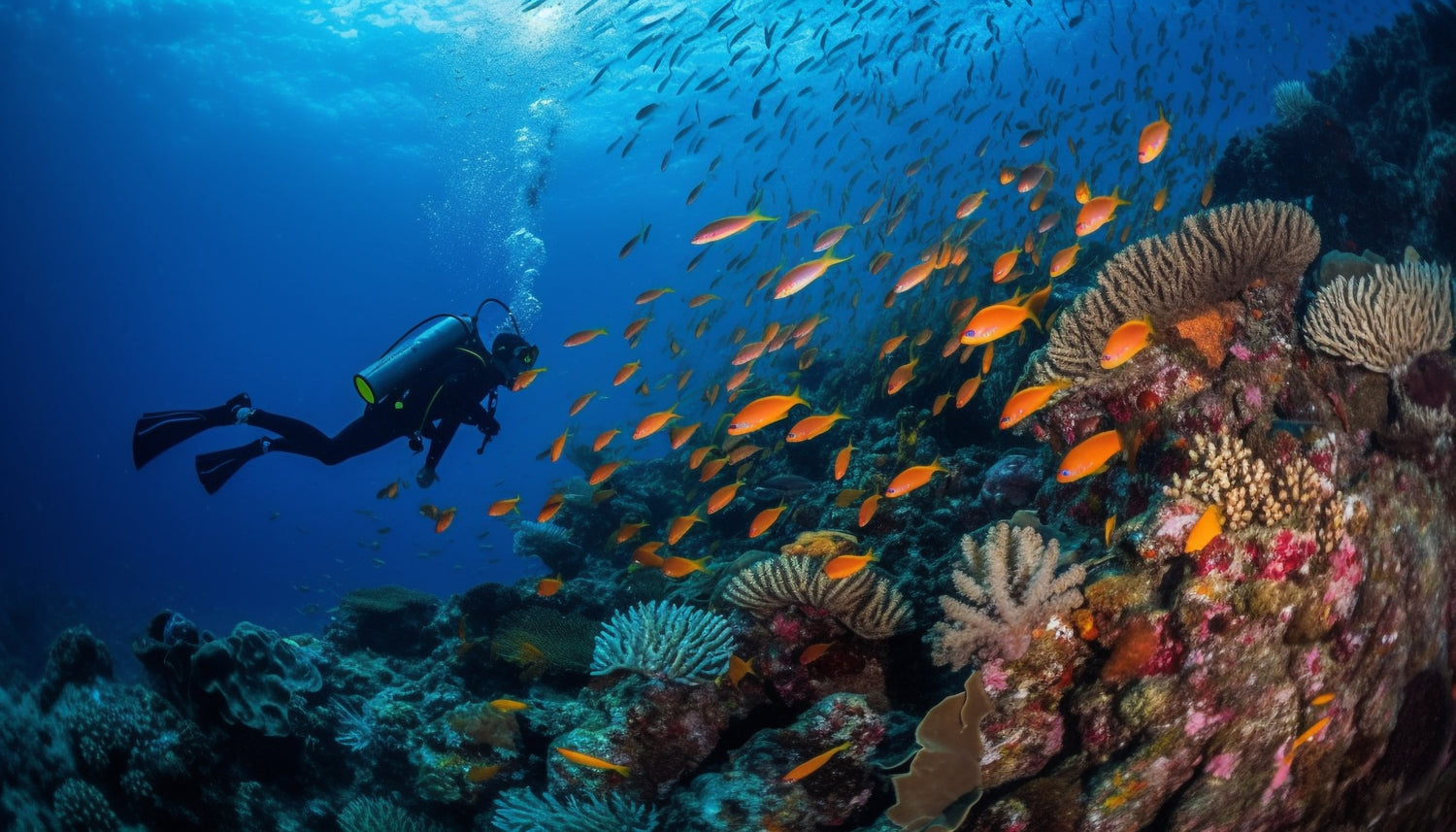 Dixon's Pinnacles
Level: Advanced
Maximum Depth: 16-35 meters
Distance from Havelock: 19 kilometers
Location: Eastern Waters of Havelock
Topography: Three Deep Pinnacles
Notable Sightings: Reef fish, schools of snappers, giant groupers, turtles, surgeon fish, trevally
Dive Description: Prepare to be mesmerized at Dixon's Pinnacles, one of Havelock's iconic dive sites that could easily belong to an action movie set. These pinnacles, more than just a stunning sight, also serve as cleaning stations for marine life. Covered in vibrant yellow soft corals, they attract schools of colorful surgeon fish, bat fish, glass fish, banner fish, and juvenile emperor angel fish. While giants like giant trevally and barracuda patrol the upper waters, closer to the seabed, you'll meet the resident families of napoleon wrasse among thriving schools of bengal and paddle tail snappers.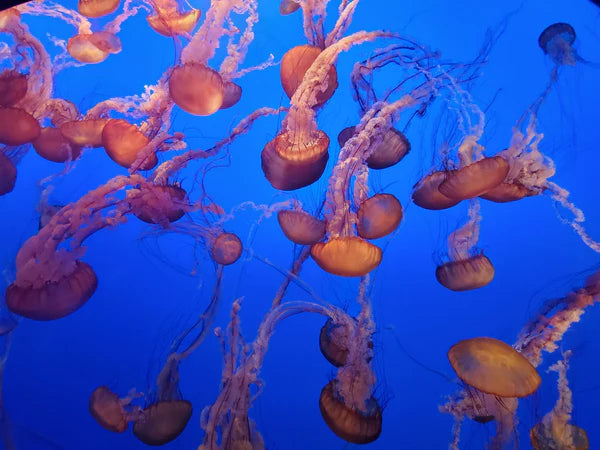 Jackson's Bar
Level: Advanced
Maximum Depth: 25-35 meters
Distance from Havelock: 19 kilometers
Location: North-Eastern Waters of Havelock
Topography: Deep Reef
Notable Sightings: Reef fish, schools of snappers and fusiliers, sharks, Kuhls Sting Ray, soft coral
Dive Description: Completing the holy trinity of must-see dive sites alongside Dixon's Pinnacles and Johnny's Gorge, Jackson's Bar promises a thrilling and challenging dive. Its unique location, characterized by strong currents running perpendicular to the site, attracts pelagic species and adventure-seeking divers. Glide over the sandy bottom where stingrays soar gracefully like birds in flight. Explore a flat rocky shelf adorned with exquisite coral formations, sloping down to sandy depths below 30 meters. Here, you'll be welcomed by vast schools of bengal snappers, barracudas, Andaman sweetlips, and tuna.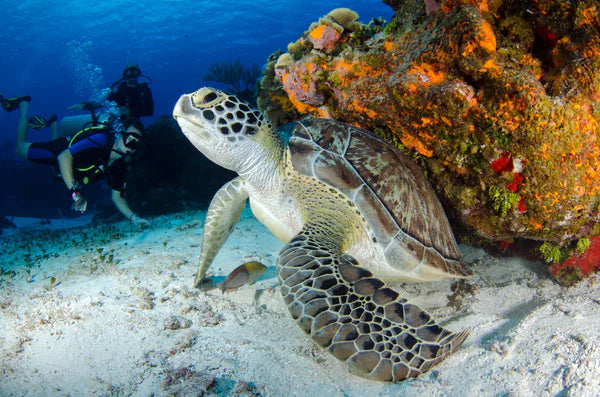 Turtle Beach
Level: Beginner
Maximum Depth: 5-10 meters
Distance from Havelock: 6 kilometers
Location: South-Eastern Waters of Havelock
Topography: Shallow Fringing Reef
Notable Sightings: Turtles, live hard coral, reef fish
Dive Description: Turtle Beach, named after its historical significance as a nesting site for turtles, offers a delightful experience for beginner divers. This shallow fringing reef is enveloped by brilliant blue waters and boasts some of the most exquisite live hard coral formations around Havelock. It's an excellent site for novice divers, providing a blend of shallow and deep areas to explore.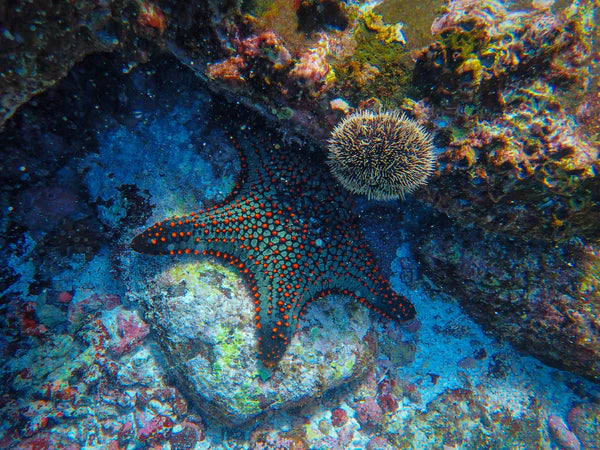 Pilot Reef
Level: Beginner-Intermediate
Maximum Depth: 5-15 meters
Distance from Havelock: 4.7 kilometers
Location: South-Western Waters of Havelock
Topography: Large Flat Reef
Notable Sightings: Leopard sharks, marble rays, colorful reef fish, coral
Dive Description: Pilot Reef is celebrated for its resident family of leopard sharks, occasionally spotted relaxing on the sandy banks alongside majestic marble rays. Situated near the entrance of the shipping channel, this extensive flat reef houses a vibrant community of colorful reef fish and stunning coral formations. Whether you're a beginner or an intermediate diver, this site offers a memorable underwater adventure.
As you plan your diving expedition around Havelock Island, consider the diverse range of sites available. From beginner-friendly locations to advanced underwater realms, Havelock offers a tapestry of underwater wonders waiting to be explored. Each dive site has its own unique charm and marine life, promising an unforgettable experience beneath the waves. Dive in, and let the enchanting world beneath the surface captivate your senses and leave you with cherished memories of Havelock's underwater treasures.
Check out more dive sites
Important Info
Please note that the prices mentioned do not include GST.
Booking Deposit: A 50% deposit is required upon booking.
The remaining cost will be settled upon your arrival at the dive shop.
For all our PADI courses, the fees cover materials and PADI certification expenses, except for the Open Water Referral and Dive Master/Instructor Course. For the latter two, materials and certification fees are payable directly to PADI. The dive center where you completed your academics and pool training will provide the necessary materials and certification PIC.